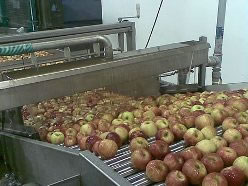 Juran designs and manufactures innovative systems and machinery that combine hands-on experience in agriculture, the food industry as well as other industries, with technological engineering know-how and a creative knack for automating procedures, streamlining operations and revolutionizing processes.
With over 45 years of experience, activities on 5 continents and unparalleled service and customer support, Juran promotes enhanced productivity around the world, providing solutions adapted to the specific requirements of its clients and delivered in comprehensive turnkey projects.
Juran has a long tradition of excellence in engineering design, which is based on ingenuity, experience, and continuous research, giving its costumers leading-edge advantage. The combination of extensive experience with innovative engineering thinking has turned Juran into a leader of solutions.